Welcome to Our Site
Affordable. Experienced. Compassionate.
For over 20 years Pacific Coast Ashes at Sea has offered a unique and affordable opportunity to those mourning the loss of a loved one. We have long been known for the personal care it takes in assisting those who wish to say goodbye in a sincere and meaningful manner.
* Daily availability, experienced captains and crews on boats with up to 149 passenger capacity, depending on the port.
* Attended and unattended scatterings We make sure that each scattering of ashes is done with the
compassion that is due and at an affordable price.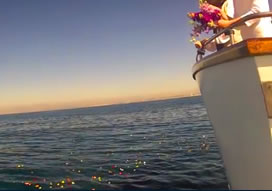 With our many years of experience in funerals at and by the sea; we have catered too many of our clients requests. Our services include Burials at Sea, Funerals at Sea, Ashes Scattered at Sea and Aerial Service. We pride ourselves on providing our clients with a funeral service that will be both
respect and compassionate as well as a beautiful ceremony that will hold tender memories. We cover a lot of territory by offering our services in California, Alaska, Oregon, Washington, Texas and Hawaii. Contact us today and talk to one of our kind and helpful team members.

Burials at Sea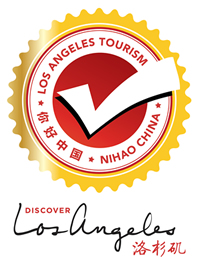 The loss of a loved one is an experience that can be truly devastating for those who were left behind. And for many, they want to make their dearly departed's burial to be as solemn as possible. At Pacific Coast Ashes at Sea, we strive to provide clients with the means to mourn their loss in a serene way. Our unique burials at sea services are the result of our 20 years of experience assisting grieving families who need decent and solemn last rites for their departed loved ones. Our staff members are the most compassionate personnel that you can find, and our services are the most comprehensive and most caring possible. Contact us today and let us provide you with a fitting way of mourning your loved one's departure.

Funerals at Sea
For centuries, mankind has looked to the ocean as a symbol of change, mystery, hope, the uncontrollable, and, of course, life. Death is all of these, too. Death brings changes in our lives. It is mysterious. It is unpredictable and beyond our control. Yet death is also the affirmation of life. What a more fitting way to celebrate the life and legacy of a loved one than to say goodbye in a beautiful and richly symbolic setting. For over two decades, Pacific Coast Ashes at Sea has helped families give their dearly departed a beautiful and peaceful resting place with our funerals at sea services.
Beyond the symbolic and the spiritual associations, there are many reasons why you should consider funerals at sea. If the deceased enjoyed waters, loved the sea, or had nautical background or experience, a burial at sea is the best way to pay homage to him or her. It is relatively less expensive than a conventional funeral, too.